3D rendering is a great aid that can show your clients the "whole picture" even before a slab has been laid.
My process is to imagine myself building everything inside the model as the contractor would. Once the 2D technical blueprints are almost complete, I begin working on the 3D model.
The 3D phase refines the building image and allows you and your client to see a final tour of the investment before any construction money is spent. It also allows you to see how the details fit their vision and to make changes before you get to the building phase.
Below is the same house using different materials. As you can see, a small change in materials can make a large change in the style of a home, which is why 3D modeling is so important in the decision-making process for you and your clients.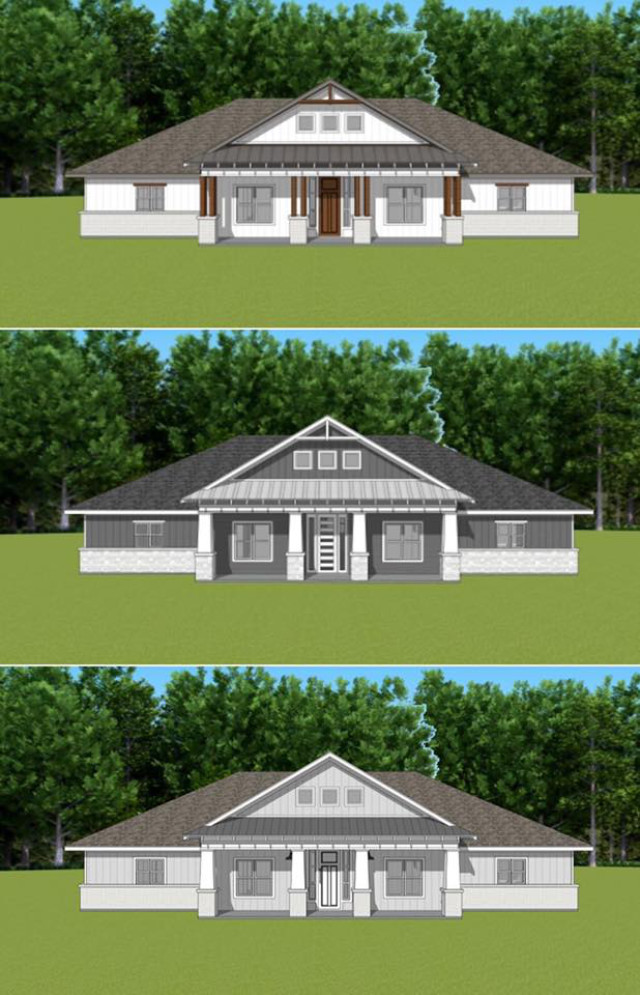 The following living room design process demonstrates how 3D modeling assists clients with design decisions. Take a look at this living room design in the design phase, construction, and after construction.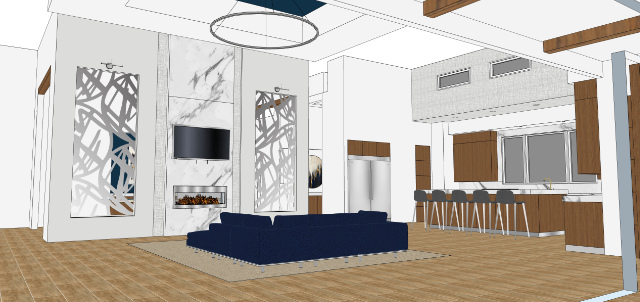 3D rendering illustrated the style clearly to the client and they decided on a full marble, book-marked look. The rendering process allowed the design team to determine the type of material, how many slabs would be required, and where the seams would need to be to achieve the client's vision.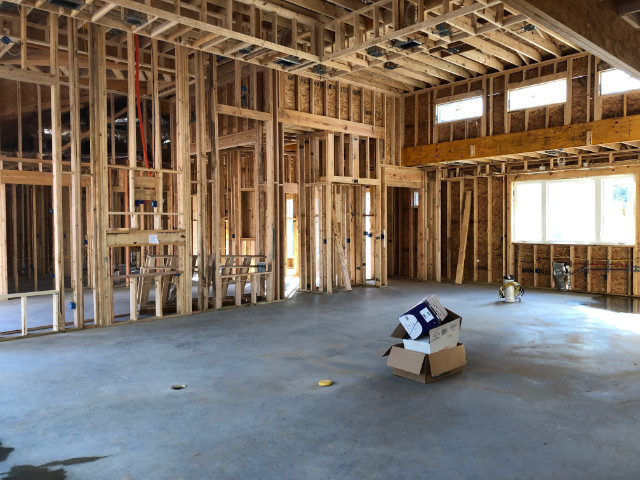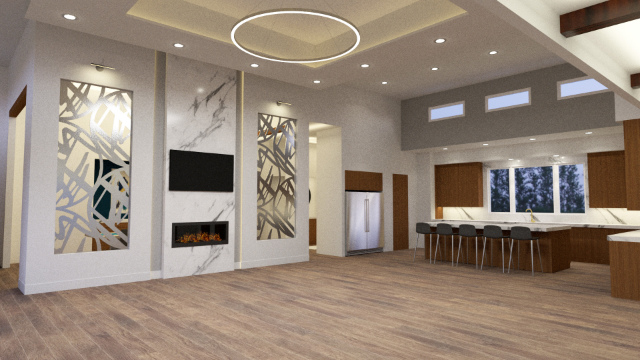 In addition, lighting plays an important role in the final designs. It's important to keep them in the correct proportions and height. 3D modeling made it simple to see a large variety of lighting options before discovering the perfect 6' LED ring light.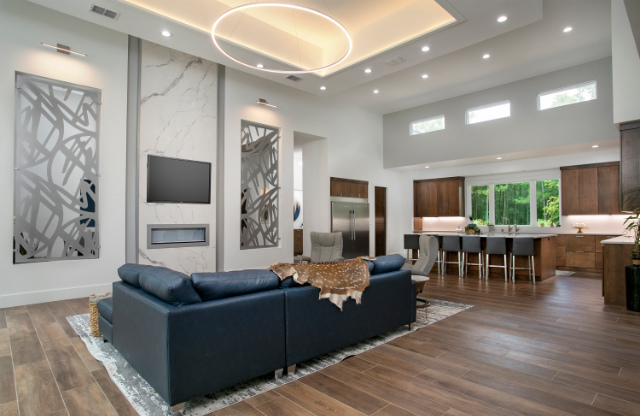 3D modeling also offered an affordable, easy way to view flooring design, materials, and style options to ensure a cohesive design throughout the home. In short, 3D modeling offers an affordable, simple way to explore design options with your clients and know they will be absolutely pleased with the finished construction.  Contact me to get started.