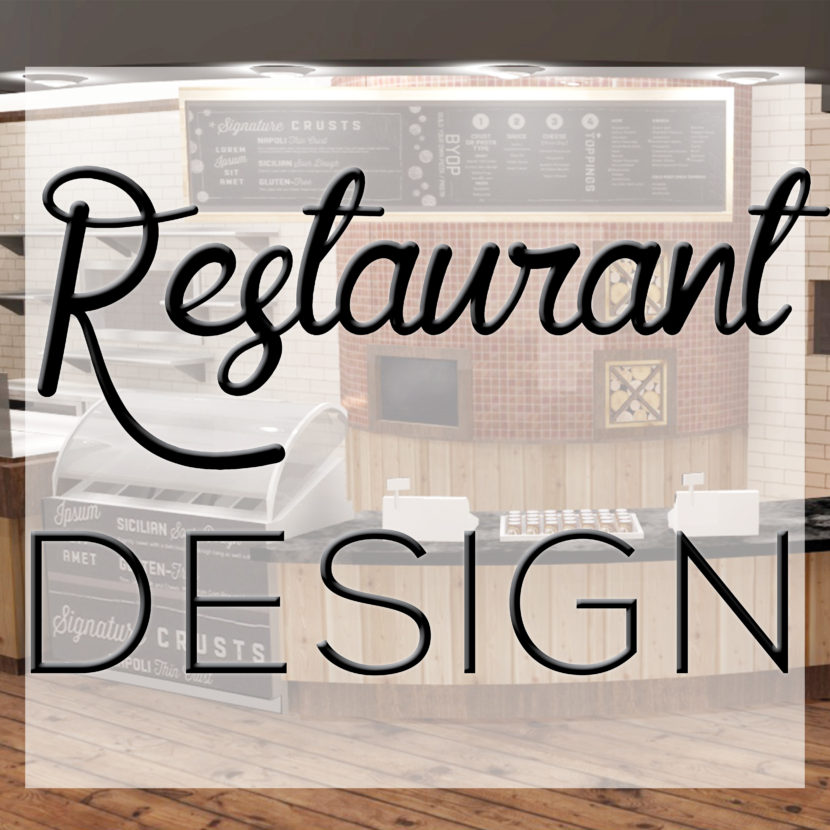 You are about to design your new restaurant. What now?
The floorplan will layout your 'zones' [ dining area, POS point of sale, back of room, restrooms, entry, bar area, etc.]. The Health Dept. and city will need this information to give you a permit. That is only one part of a successful restaurant design. While the 2D floor plan is crucial- it is also crucial to ensure all furniture, materials, lighting, equipment, etc. correlate with one another. Below shows the view that the customer will see upon entering the double doors
the first impression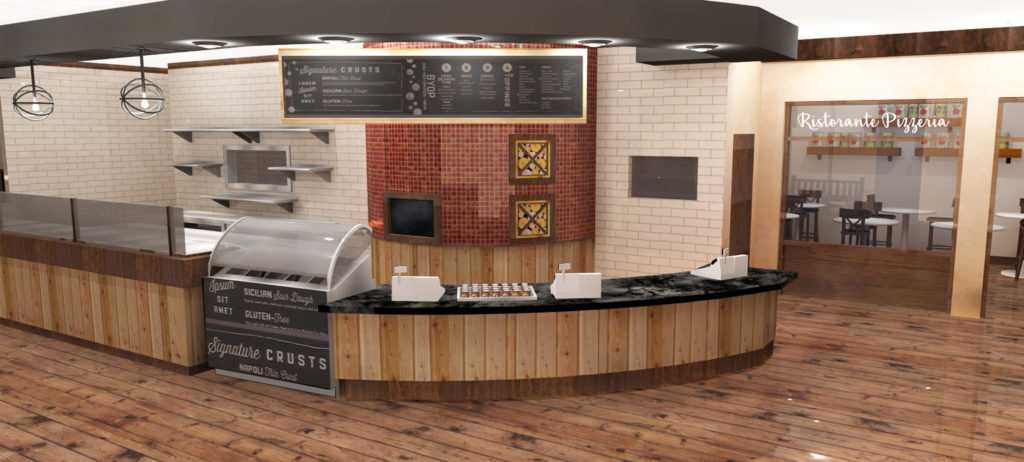 This restaurant was the first of many so it was crucial to get all branding standards set and stay consistent with the materials/finishes/furniture etc. with the additional restaurants. 3D renderings portray the materials and scale. Prior to buying materials or starting demo work we were able to play around with different looks and furniture peace of mind.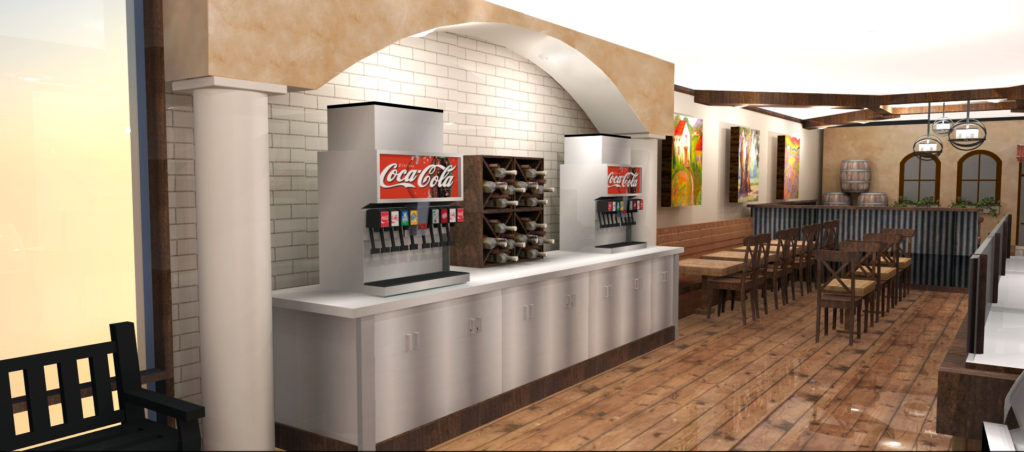 These renderings serve as the basis for the design of all the other chains. They can be used as marketing visuals (social media, flyers, tv and media, site signs, etc); They can also be used to give to vendors to ensure they are quoting/orderings all the correct furnishings,etc.
It's a small step in the process but oh so important!