Did you know that Haagen Dazs has been around since 1960? They have an enormous amount of store locations across the world. How do they keep everything consistent?
The answer: Branding standards and 3D renderings 
---
A good brand is built over time and requires thought, strategy and consistent implementation. 
The simplicity of the white and wood walls, the pop of red with the tasteful gold embellishments portray the classic, yet sophisticated brand that Haagen Dazs promotes. Every additional store location that opens  is modeled in 3D prior to construction to ensure the branding standards are put into place. Haagen Dazs maintains a brand through their consistency of design, signage, service and marketing. Take a look at their instagram below- every picture is staged perfectly to represent their brand and product effectively. Their design is carried consistently throughout every store in the same elegance as their first one. A great prototype to follow!

3D renderings are similar photography, because I use lighting, stage areas and produce images. The image is exported from a specified location and perspective. Haagen Dazs sees benefit in producing 3D renderings for all their new and remodeled locations.  Floor plans make you use your imagination if you want to see how the ceiling tiles you picked out will correlate to the brass toe kick of your counters. Because there are so many people involved in franchisee projects landlord, corporate, city, franchisee, owner,   it is crucial that everyone is on the same page and you are producing a store that is consistent with all other locations as known as your
B R A N D
---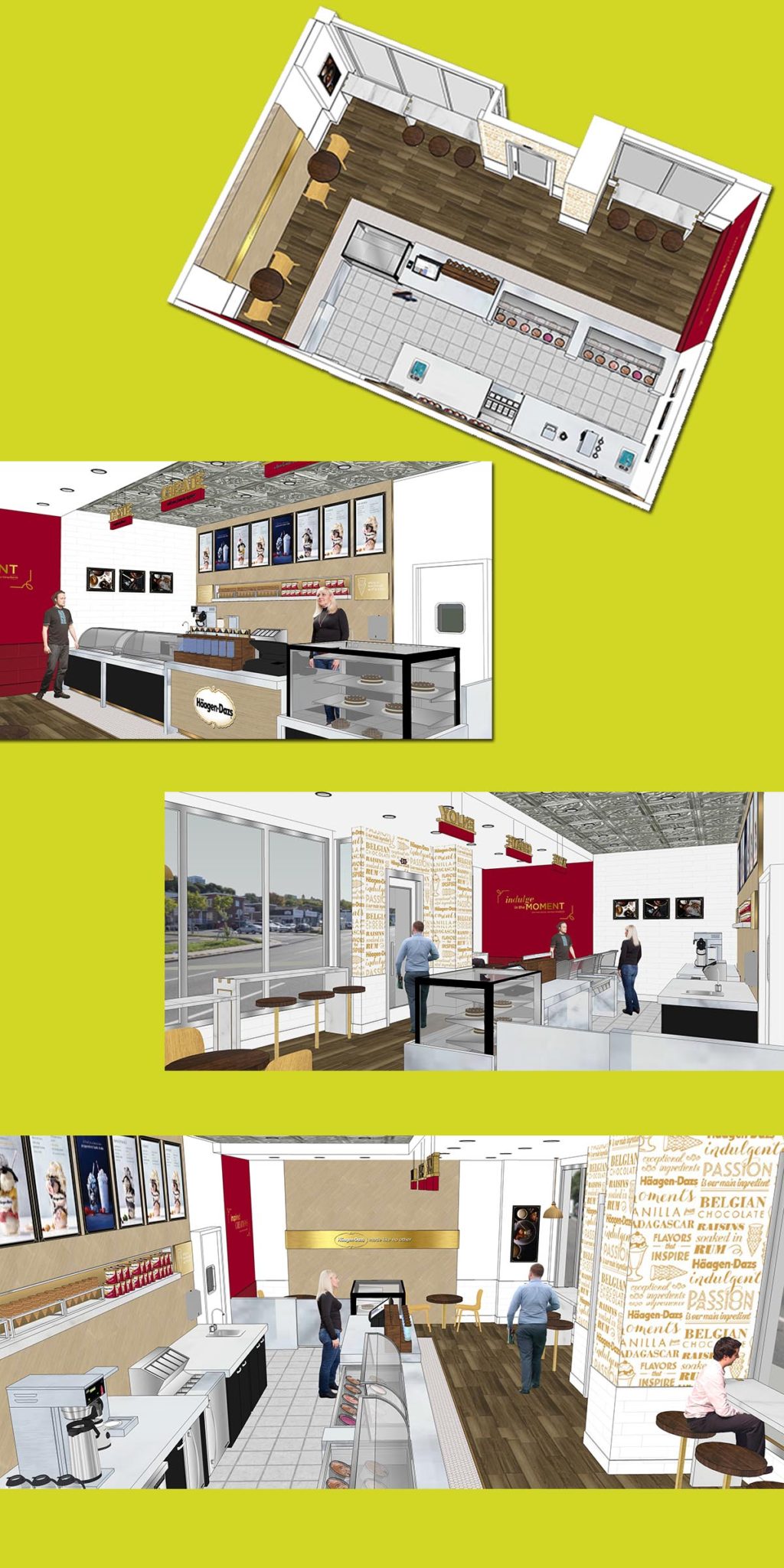 Curious about our process and how it works? Check out the graphic below or email me directly to get your questions answered.
Floorplan created by PDMS Design Group, Arlington, Texas. For more information http://www.pdmsdesigngroup.com
Branding Standards are property Haagen Dazs. For more information http://www.haagendazs.us
---
 Need a recap?